Take note, this is the latest price update (Feb 2011)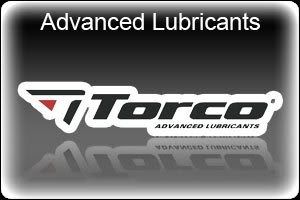 Torco Racing SR1 10w-30 engine oil (1 litre/1.056 qts bottle)
= 4 bottles for
S$88
(4 litres)
= 5 bottles for
S$110
(5 litres)
Torco Racing SR1 10w-40 engine oil (1 litre/1.056 qts bottle)
= 4 bottles for
S$92
(4 litres)
= 5 bottles for
S$115
(5 litres)
Torco Racing SR1 5w-40 engine oil (1 litre/1.056 qts bottle)
= 4 bottles for
S$92
(4 litres)
= 5 bottles for
S$115
(5 litres)
Torco Racing SR5 5w-30 engine oil (1 litre/1.056 qts bottle)
= 4 bottles for
S$114
(4 litres)
= 5 bottles for
S$142
(5 litres)
Torco Racing SR5 5w-40 engine oil (1 litre/1.056 qts bottle)
= 4 bottles for
S$116
(4 litres)
= 5 bottles for
S$145
(5 litres)
Torco Racing
MPZ Magnetic Friction Reducer
(12oz/355 ml bottle)
Package with TORCO engine oil :
S$35.00
(1 bottle per package of
4 or 5 bottles
of TORCO engine oil)
Purchase separately without buying TORCO engine oil :
S$40.00
Interested parties can drop me an email or SMS.
Boon
djosho [at] gmail [dot] com
96733032
UltraBeaR Jameson
90079509
Self collection @
Jalan Teck Whye
or
Toh Guan Road East
(West) /
Sengkang
or
Jurong West
For single order with total purchase value above S$250,
FREE delivery
to a single location in Singapore can be arranged separately.
Information:
UltraBeaR Jameson and I are working together to sell Torco Racing Engine Oil, but we are targeting different forums.
Price range is the same.
Hope this will clear up some confusion too.