This post is benefit for people who gotten their region Window 7 pack.
If you are wondering why you are unable to activate your Windows 7 despite having the original pack, fret not! Just follow the screen shot below and you be fine.
The whole process will take you less than 10min or so. Just key in or mention your installation ID to the bot, they will get back to you in 10sec with the confirmation ID.
Do not worry if you think this is piracy because what you gotten is definitely
GENUINE
Windows. 
There will be a genuine Windows logo shown to you upon successful activation.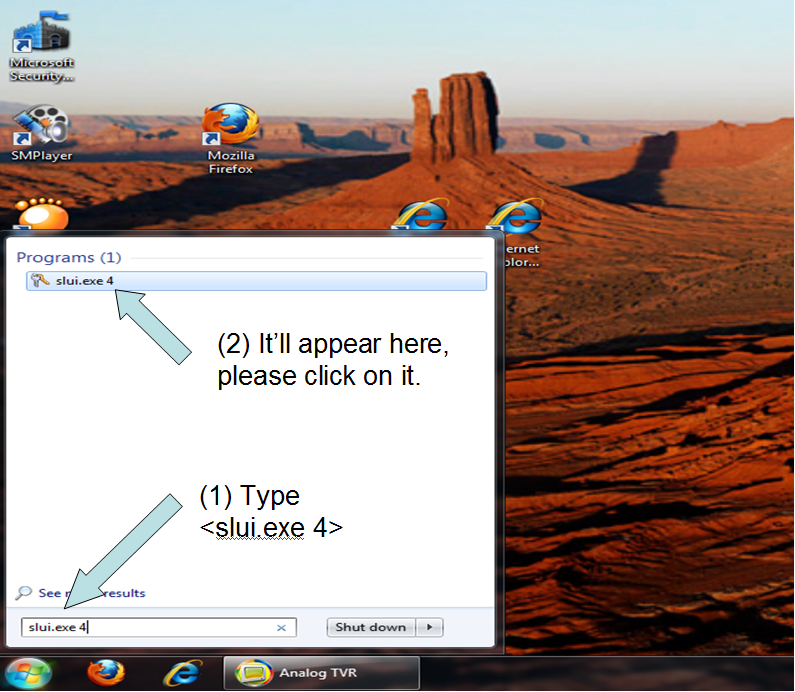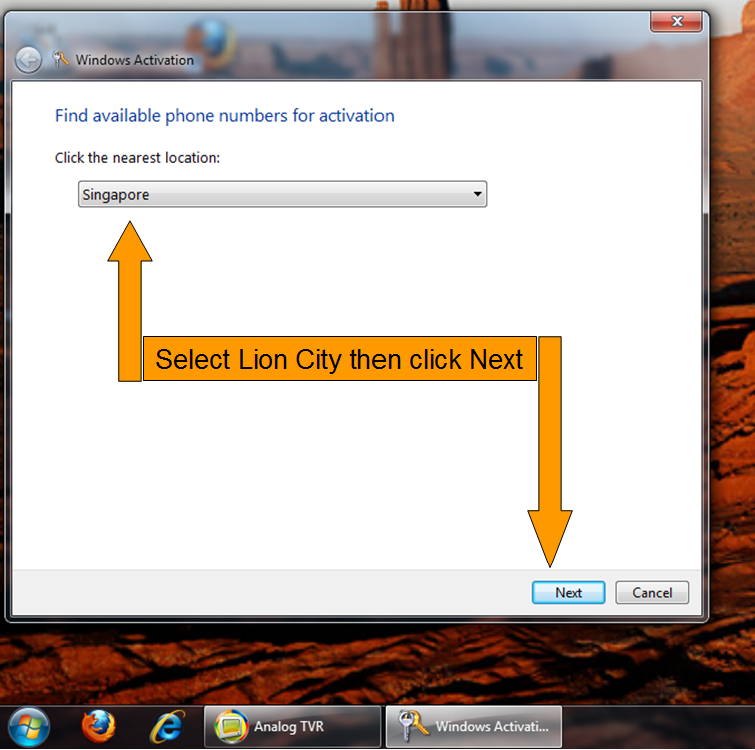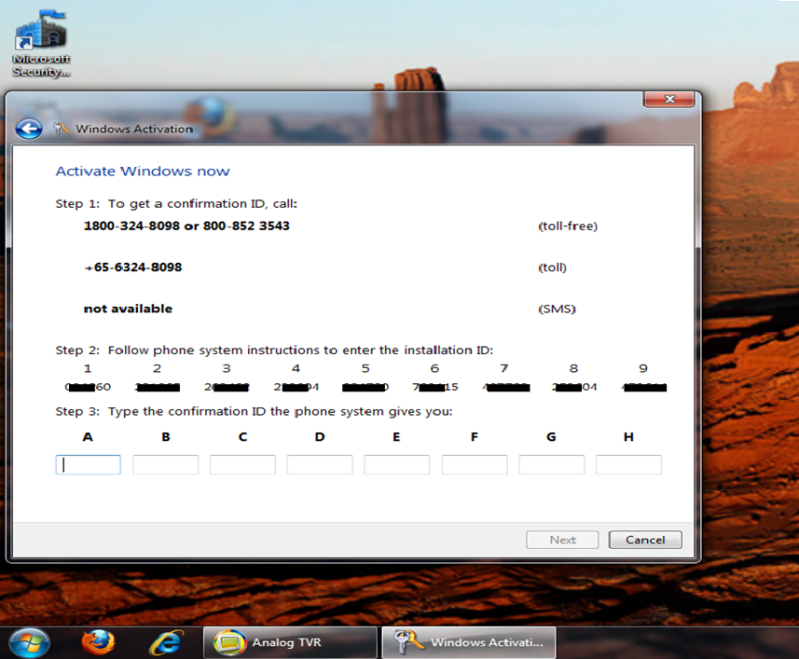 Thanks to cheong79 from Hardwarezone forum who did this screen shot before me.
Have fun!